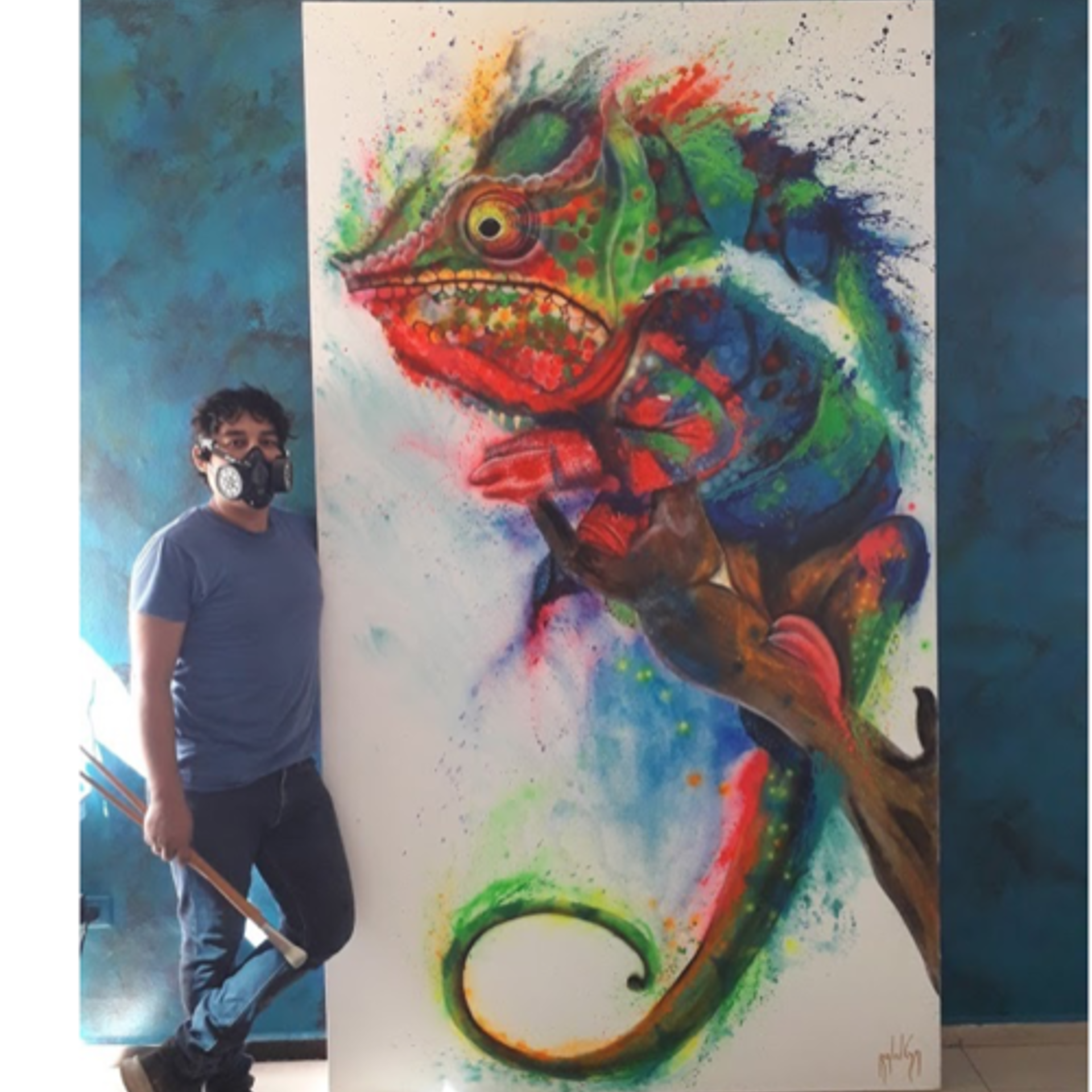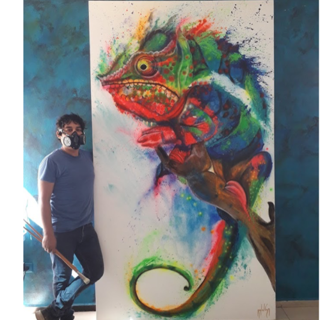 Raliuga is a self-taught Mexican visual artist.
Chef by profession but artist at heart. He started as a sculptor at the age of 20, after trying several techniques and materials he fell in love with lost wax bronze, although he soon ventured into other arts such as photography and painting.
At present he is immersed in painting full time, he works with different techniques and materials, such as oil painting, charcoal drawing, watercolor, acrylic painting, and mixed with his knowledge in sculpture he obtains a result out of the ordinary.
He has made several murals and sculptures in bronze, such as the Mural Los Caracoles flotantes, in which he highlights his surrealist style and combines abstract and figurative elements; and sculptures such as La sirena y la mar (The mermaid and the sea).
His creations focus on the beauty and strength that nature possesses, and its intimate relationship with man, which he reflects through his eyes that stand out in each of his works, capturing the vivacity of his beings.
He currently resides in the Riviera Maya where he lives his dream as a full time visual artist inspired by the extraordinary beauty of the place.
Read More